What are the benefits of using Octopia Billing Services?
Get started in a few steps!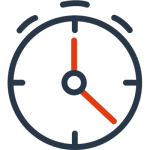 Save time every day: your invoices are automatically created and sent to your customer.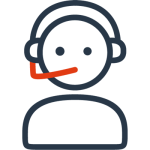 Your customer's claims are limited and you improve their post-purchase experience.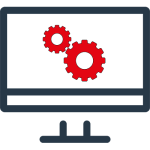 You have access to all your invoices within your Octopia Billing Services personal space.
How to register?
Get started in a few steps!
Automatic and simple!
Don't waste your time issuing customer's invoices
Your invoice is available in your personal space on Octopia Billing Services.
In the meantime, the invoices are automatically sent by email to your final customer.
The service is billed on a monthly basis, based on the number of invoices issued during the previous month:
Between 0 and 100 invoices: 9,99€ excl VAT
Between 101 and 200 invoices: 19,99€ excl VAT
Between 201 and 299 invoices: 29,99€ excl VAT
301 invoices and more: 39,99 excl VAT
The service is open to international sellers (French, German, Spanish, Italian, Belgian, Luxembourg, Netherland and Polish) who sell on Cdiscount Marketplace and ship their products to France.
Why does Cdiscount Invoicing need my company information for me to register?
It is only legal information required to issue invoices.
I am an international seller, does the service work for all my orders?
The service is open to all orders shipped to France.
How can I retrieve my invoices?
All of your invoices are available, per unit or in bulk, on your Cdiscount Invoicing personal space, on the "invoice" area. If you unsubscribe to our service, you have 1 month to download all of your issued invoices.
How does my customer get his invoice?
The invoice is sent to your customer by email right after it is issued.
What about the invoices of orders placed before my subscription?
We can edit invoices for orders placed 7 days before your registration to the service.
When are the invoices sent to my customers?
We retrieve the orders placed and shipped that did not lead to the issue of an invoice twice a day and send the invoices immediatly to your final customers.
How long am I commited to the service?
Our service is commitment-free. You can unsubscribe whenever you please in your personal space.