The IMN (International Marketplace Network),
our alliance with the European marketplace
leaders on their markets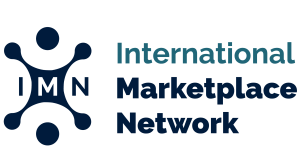 Sell your products on the leading marketplaces of our partners Kaufland (Germany), ePrice (Italy) and eMAG (Romania).
As a professional Cdiscount seller, you now have the opportunity to access this single platorm, from today and without any additional fees!

Easy access to new Marketplaces
A single, combined registration is all that is needed to open an account on the different Marketplaces.
No technical connection required
Simply enter the API identification details of your accounts on the different Marketplaces – You will be able to change the prices, the delivery times and the delivery costs on the IMN directly.

No additional subscription fees
You only pay the subscription to your home Marketplace ("Your Marketplace of origin")

No translation necessary for your offers
IMN transfers your offers from one Marketplace to another if the product is referenced in them.

Personal Support in English
You will benefit from the support of a dedicated Account Manager who will help you to launch on the new Marketplaces.

Reach up to 230 Million customers
Access new markets and up to 230 Million new customers at a click.

A complete solution at your fingertips!
Do you want to increase your online sales across European marketplaces in just a few clicks?
We have made it simple so you can accelerate your online growth with our solution thanks to the width of our product offering, all-inclusive prices and best-class delivery in 30 European countries.
The benefits of our service:
An exclusive product catalogue: We provide you with a catalogue of more than 100,000 products in 30 categories. The biggest and in-demand brands and products are now accessible to you!
Logistics efficiency: Our products are all stocked and dispatched from Cdiscount's state-of-the-art 540,000 m² warehouse in France. Thanks to our partnership with Chronopost international we deliver to your customers in 30 European countries.
White label delivery: Delivery to your clients takes between 2 and 6 working days with a high standard white label service.
Multi-lingual Ecommerce Experts: We provide you with a dedicated customer service platform and you get best-in-class support from our team of multilingual ecommerce advisers.
Who better than our sellers to talk about it?
The IMN is very easy to use, connections are made automatically from our Cdiscount Seller Area on all European sites. The orders arrive on the IMN where we validate them and then dispatch them. In summary the IMN offers us the possibility to sell our articles in several European countries, thus increasing our sales, with simplicity. All the benefits! Point of caution, it is necessary to be multi-lingual to print the accounting documents and answer to the customers for example.