What are the advantages of using the External Fulfillment service?
Discover all the advantages of our Octopia Fulfillment service for all your orders, even those placed on other sites!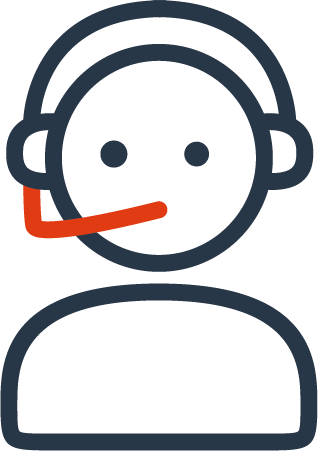 Manage only your sales and your stocks on a daily basis for all your sales platforms
Privileged support from a team of experts in logistics
Improve your profitability
Fee schedules among the most attractive on the market
Partner offers to support you with packaging
Advance payment for your sales*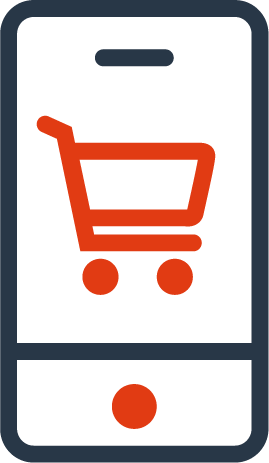 Increase your customer satisfaction
Over 10 years of experience in logistics coupled with a strong culture of innovation
"Logistical" customer service guaranteed in 24h maximum
Reduction of claims linked to the delivery of your products and increase in positive opinions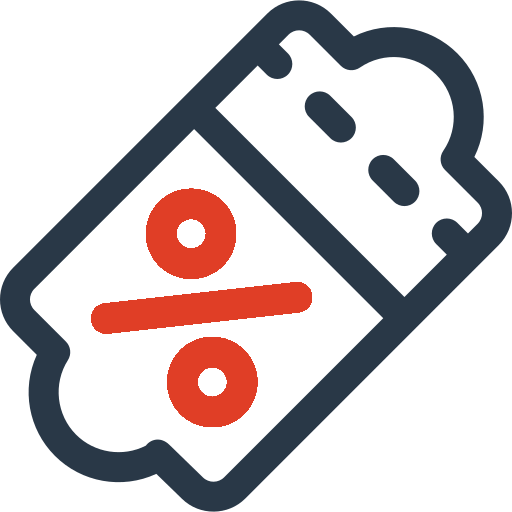 Dispatch on all your platforms
A single stock for all your sales sites
In France and in more than 20 European countries
Focus on your sales and strategies, we take care of the logistics of all your orders!
How does it work?
Two possibilities for submitting your external orders:
1 | THROUGH API
Through API, directly linked to your order management system.
For more information on this submission process, you can click here.
2 | THROUGH THE SELLER ZONE IN 5 STEPS
Through the Seller Zone in « Products », « Create order shipping FBC » in a few clicks to provide us with the order information
External Fulfillment rates
Our rates can be divided into two main catagories and are invoiced to you every ten days when your sales are paid.
Our storage rates are based on the rotation of your products. The amounts shown are before tax for one (1) cubic metre for a period of one month.
| Type | Description | Rate before tax/m³/month |
| --- | --- | --- |
| Express | < 2 weeks | 0€ |
| Standard | 2 weeks < X ≤ 3 months | 10€ |
| Delicate | 3 months | 15€ |
Our dispatch fees are calculated according to the type of your products (small or large products), their weight and/or their volume.
Multi-site orders
France dispatches – Small products (products <30kg or longest axis <2M)
Weight

France
Standard
Express
Pick-up
<1000 expés
<1000 expés
<1000 expés
< 100g
             4,84 €
             9,21 €
             3,77 €
0 – 100g
             4,84 €
             9,21 €
             3,77 €
100g – 250g
             4,84 €
             9,39 €
             3,77 €
250g – 500g
             5,49 €
             9,48 €
             3,95 €
500g – 750kg
             5,74 €
             9,39 €
             4,13 €
750g – 1kg
             5,69 €
             9,11 €
             4,13 €
1kg – 1,25kg
             6,31 €
             9,94 €
             4,36 €
1,25kg – 1,5kg
             6,32 €
             9,94 €
             4,36 €
1,5kg – 1,75kg
             6,59 €
             9,94 €
             4,36 €
1,75kg – 2kg
             7,05 €
             9,56 €
             4,36 €
2kg – 3kg
             8,23 €
           9,99 €
             4,81 €
3kg – 4kg
             8,67 €
           10,43 €
             5,38 €
4kg – 5kg
             9,06 €
           11,30 €
             5,38 €
5kg – 6kg
             10,34 €
           11,99 €
             6,81 €
6kg – 7kg
           10,83 €
           12,45 €
             6,81 €
7kg – 8kg
           10,82 €
           12,30 €
             6,81 €
8kg – 9kg
           11,31 €
           12,75 €
             8,06 €
9kg – 10kg
           11,55 €
           13,85 €
             8,06 €
10kg – 12kg
           12,34 €
           14,31 €
             8,38 €
12kg – 14kg
           12,53 €
           15,24 €
             9,03 €
14kg – 15kg
           12,92 €
           16,18 €
             9,66 €
15kg – 20kg
           13,56 €
           17,58 €
           10,63 €
20kg – 25kg
           14,38 €
           19,53 €
           12,24 €
25kg – 30kg
           14,70 €
           21,19 €
           13,85 €
Delivery areas:
| Zone 1 | Zone 2 | Zone 3 |
| --- | --- | --- |
| Luxembourg | Austria | Czech Republic |
| Netherlands | Denmark | Estonia |
| | Italy | Hungary |
| | Portugal | Latvia |
| | Spain | Lithuania |
| | Sweden | Poland |
| | Bulgaria | Romania |
| | | Slovakia |
| | | Slovenia |
Weight

International (excl. VAT per parcel)

DE/BE

Zone 1
Zone 2

Zone 3

<1000 dispatches
<1000 dispatches
<1000 dispatches
<1000 dispatches
0 – 99g
5,47 €
9,48 €
10,51 €
14,84 €
100g – 249g
5,77 €
9,48 €
10,51 €
14,84 €
250g – 499g
6,10 €
9,48 €
10,51 €
14,84 €
500g – 749g
6,75 €
9,48 €
10,51 €
14,84 €
750g – 999g
6,77 €
9,48 €
10,51 €
14,84 €
1kg – 1,249kg
8,93 €
10,52 €
11,50 €
16,14 €
1,25kg – 1,49kg
9,36 €
10,52 €
11,50 €
16,14 €
1,5kg – 1,74kg
9,78 €
10,52 €
11,50 €
16,14 €
1,75kg – 1,99kg
10,00 €
10,52 €
11,50 €
16,14 €
2kg – 2,99kg
12,46 €
11,00 €
12,22 €
17,17 €
3kg – 3,99kg
13,66 €
11,70 €
12,94 €
18,20 €
4kg – 4,99kg
14,50 €
12,19 €
13,66 €
19,23 €
5kg – 5,99kg
16,21 €
13,28 €
14,86 €
20,73 €
6kg – 6,99kg
16,84 €
13,87 €
15,58 €
21,76 €
7kg – 7,99kg
17,10 €
14,19 €
16,30 €
22,79 €
8kg – 8,99kg
17,10 €
14,77 €
17,02 €
23,82 €
9kg – 9,99kg
17,50 €
15,36 €
17,74 €
24,85 €
10kg – 11,99kg
19,51 €
15,94 €
18,46 €
25,88 €
12kg – 13,99kg
19,46 €
17,11 €
19,91 €
27,94 €
14kg – 14,99kg
22,71 €
18,63 €
21,35 €
30,00 €
15kg – 19,99kg
22,17 €
20,53 €
23,62 €
33,20 €
20kg – 24,99kg
23,56 €
23,21 €
27,53 €
38,66 €
25kg – 30kg
23,12 €
26,71 €
31,65 €
44,32 €
Outsized product (1.5m to 2m)

 + 2,00€